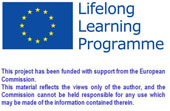 "I Am Not Scared" Project
Homepage > Database > Publication List
Database
TITLE OF DOCUMENT
:
Transformer la violence des élèves
NAME OF AUTHOR(S)
:
Daniel Favre
NAME OF PUBLISHER
:
Transformer la violence des élèves Le site compagnon du livre de Daniel Favre aux Editions Dunod
LANGUAGE OF DOCUMENT
:
French
LANGUAGE OF THE REVIEW
:
French
DOCUMENT TYPOLOGY
:
Web Article
TARGET GROUP OF PUBLICATION
:
Teachers, Researchers, School Directors.

SIZE OF THE PUBLICATION
:
Not relevant
DESCRIPTION OF CONTENTS
:
Le site web du livre.
Comment un enfant, dont la curiosité semble insatiable, peut-il devenir un adolescent recherchant dans la violence envers autrui la satisfaction qu'il ne trouve plus à travers les apprentissages ou la rencontre avec les autres ?
Réduire et prévenir efficacement la violence : le bilan de 10 ans de recherche

REVIEWER'S COMMENTS ON THE DOCUMENT
:
Un ouvrage ecrit pour les educateurs, les enseignants et toute personne concernee par la prise en charge educative de la violence des enfants et des adolescents.
NAME OF THE REVIEWING ORGANISATION
:
INFOREF
I Am Not Scared Project
Copyright 2022 - This project has been funded with support from the European Commission
Webmaster: Pinzani.it