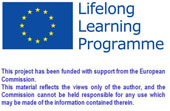 "I Am Not Scared" Project
Homepage > Database > Publication List
Database
TITLE OF DOCUMENT
:
Elèves à problèmes ? écoles à solution ?
NAME OF AUTHOR(S)
:
Cécile Delannoy
NAME OF PUBLISHER
:
EME Editions Sociales Françaises (ESF) (12 janvier 2000) Collection : Pedago Recherch ISBN-10: 2710114003 ISBN-13: 978-2710114000
LANGUAGE OF DOCUMENT
:
French
LANGUAGE OF THE REVIEW
:
French
KEYWORDS
:
harcèlement,violence
TARGET GROUP OF PUBLICATION
:
Teachers, Researchers, School Directors.

SIZE OF THE PUBLICATION
:
Over 100 pages
DESCRIPTION OF CONTENTS
:
À l'issue de ce parcours, l'ouvrage ouvre des perspectives qui sont autant de pistes de réflexion pour une réforme future de l'institution scolaire.
REVIEWER'S COMMENTS ON THE DOCUMENT
:
Un ouvrage stimulant pour tous ceux qui sont convaincus que, face à l'échec scolaire, nul ne peut faire l'économie ni de l'initiative, ni de la responsabilité.
NAME OF THE REVIEWING ORGANISATION
:
INFOREF
I Am Not Scared Project
Copyright 2022 - This project has been funded with support from the European Commission
Webmaster: Pinzani.it