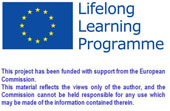 "I Am Not Scared" Project
Homepage > Database > Publication List
Database
TITLE OF DOCUMENT
:
Perspective de interpretare a conduitelor agresive I
NAME OF AUTHOR(S)
:
Constantin Nechifor
LANGUAGE OF DOCUMENT
:
Romanian
LANGUAGE OF THE REVIEW
:
Romanian
KEYWORDS
:
Conduită agresivă
DOCUMENT TYPOLOGY
:
Research
TARGET GROUP OF PUBLICATION
:
Parents, Teachers, Researchers, School Directors.

SIZE OF THE PUBLICATION
:
1 - 20 pages
DESCRIPTION OF CONTENTS
:
Literatura psihologică de specialitate defineşte agresivitatea ca fiind ,,Ansamblu de conduite ostile care se pot manifesta în plan conştient, inconştient, fantasmatic, în scopul distrugerii, degradării, constrângerii, negării sau umilirii unui obiect investit cu semnificaţie, conduite resimţite ca atare şi neprovocate de acesta."
REVIEWER'S COMMENTS ON THE DOCUMENT
:
În cadrul acestui material autorul tratează problema conduitelor agresive din mai multe perspective. Vedem astfel prezentate și alte viziuni, mai puțin cunoscute de persoanele care nu sunt speciliaști în domeniu. Tocmai din această perspectivă acest material este foarte valoros.
NAME OF THE REVIEWING ORGANISATION
:
EuroEd Foundation
I Am Not Scared Project
Copyright 2023 - This project has been funded with support from the European Commission
Webmaster: Pinzani.it