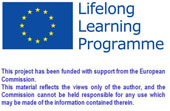 "I Am Not Scared" Project
Homepage > Database > Publication List
Database
TITLE OF DOCUMENT
:
Moral bullying : daily perverse violencE.
NAME OF AUTHOR(S)
:
Marie-France Hirigoyen
NAME OF PUBLISHER
:
Publishing « La découverte & Syros » -1998
LANGUAGE OF DOCUMENT
:
French
LANGUAGE OF THE REVIEW
:
English
TARGET GROUP OF PUBLICATION
:
Parents, Policy Makers, Teachers, Researchers, Young People, School Directors.

SIZE OF THE PUBLICATION
:
21 - 100 pages
DESCRIPTION OF CONTENTS
:
In 1998, the author created the notion of "moral bullying", unfortunately this notion is now often used. Since then, she has constantly explored all sides of psychological violence.
In this book filled with numerous testimonies, the author analyses the features of perverse relationship and warns against the way in which violence has become a feature of everyday life. She looks at things from the point of view of the victims in order to take into account the bullying they suffer and to name it for what it is: a real psychological murder.

REVIEWER'S COMMENTS ON THE DOCUMENT
:
Book remarkably documented, which is also a practical guide for the victims or for those who want to help them as well as for the professionals; she suggests them a new approach
NAME OF THE REVIEWING ORGANISATION
:
INFOREF
I Am Not Scared Project
Copyright 2022 - This project has been funded with support from the European Commission
Webmaster: Pinzani.it