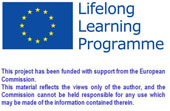 "I Am Not Scared" Project
Homepage > Database > Publication List
Database
TITLE OF DOCUMENT
:
Violenta in scoli
NAME OF AUTHOR(S)
:
Revista22
NAME OF PUBLISHER
:
Revista22.ro
LANGUAGE OF DOCUMENT
:
Romanian
LANGUAGE OF THE REVIEW
:
Romanian
KEYWORDS
:
Violența în școli
DOCUMENT TYPOLOGY
:
Web Article
TARGET GROUP OF PUBLICATION
:
Parents, Policy Makers, Teachers, School Directors.

SIZE OF THE PUBLICATION
:
1 - 20 pages
DESCRIPTION OF CONTENTS
:
În cuprinsul acestui articol sunt prezentate fragmente de la dezbaterea organizată la sediul Alianței Civice care a avut ca subiect de discuție abaterile grave de la moralitate în învățământul românesc.
Aceste fragmente se referă la: responsabilități privind problematica tineretului, modele comportamentale, violența subtilă și nu în ultimul rând despre punctele slabe din învățământ.

REVIEWER'S COMMENTS ON THE DOCUMENT
:
Dezbaterea pe care se bazează aceste articol a fost organizată în parteneriat cu Fundația Konrad Adenauer și a pornit de la un studiu realizat de cele două orhanizații nonguvernamentale în școli din București. La discuții au participat reprezentanți ai Ministerului Educației și Cercetării, psihologi, sociologi, cadre didactice, părinți și elevi.
NAME OF THE REVIEWING ORGANISATION
:
EuroEd Foundation
I Am Not Scared Project
Copyright 2023 - This project has been funded with support from the European Commission
Webmaster: Pinzani.it