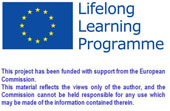 "I Am Not Scared" Project
Homepage > Database > Publication List
Database
TITLE OF DOCUMENT
:
Violența în școală. Măsuri de combatere
NAME OF AUTHOR(S)
:
Zota Maria Magdalena
NAME OF PUBLISHER
:
concursurilecomper.ro/revista
LANGUAGE OF DOCUMENT
:
Romanian
LANGUAGE OF THE REVIEW
:
Romanian
KEYWORDS
:
Violența în școală
DOCUMENT TYPOLOGY
:
Web Article
TARGET GROUP OF PUBLICATION
:
Parents, Teachers, School Directors.

SIZE OF THE PUBLICATION
:
1 - 20 pages
DESCRIPTION OF CONTENTS
:
Pentru a combate actele de violență de la nivelul școlii, este necesară o opinie unitară a cadrelor didactice, o colaborare strânsă a cadrelor didactice cu psihologul școlii, pentru a-i solicita acestuia sprijinul când este necesar, un deosebit tact pedagogic al tuturor cadrelor didactice, care trebuie să constituie modele de conduită pentru elevi și care să ia întotdeauna măsurile cele mai adecvate și aplicate la fel și cu consecvență în toate cazurile.
REVIEWER'S COMMENTS ON THE DOCUMENT
:
Ideile de mai sus reprezintă doar o parte din măsurile propuse de doamna profesoară pentru a combate fenomenul violenței școlare. În cadrul articolului se regăsesc mai multe perspective și metode de abordare a problemei.
Doamna profesoară recunoaște cu modestie că măsurile prezentate de dumneaei nu sunt singurile și vine cu un îndemn la completare a acestei liste în finalul articolului.

NAME OF THE REVIEWING ORGANISATION
:
EuroEd Foundation
I Am Not Scared Project
Copyright 2023 - This project has been funded with support from the European Commission
Webmaster: Pinzani.it