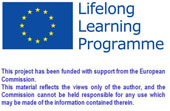 "I Am Not Scared" Project
Homepage > Database > Publication List
Database
TITLE OF DOCUMENT
:
Studiu privind violența în școli
NAME OF AUTHOR(S)
:
Siveco
NAME OF PUBLISHER
:
www.underclick.ro
LANGUAGE OF DOCUMENT
:
Romanian
LANGUAGE OF THE REVIEW
:
English
KEYWORDS
:
Violence in schools
DOCUMENT TYPOLOGY
:
Web Article
TARGET GROUP OF PUBLICATION
:
Parents, Teachers, School Directors.

SIZE OF THE PUBLICATION
:
1 - 20 pages
DESCRIPTION OF CONTENTS
:
At the 13th edition of the National Debate Forum ARDOR, Siveco conducted a survey on school violence.
The aim was to identify the main causes that lead to violence and the most effective ways in which ICT tools can be used in fighting this phenomenon.

REVIEWER'S COMMENTS ON THE DOCUMENT
:
The problem of violence has become ever more serious within the civil society due to its intense media coverage. Moreover, 79% of survey respondents said that they receive most of the information regarding school violence from the TV.
Conflicts in schools are increasingly publicized in the press, on television, radio or the Internet. The very pertinent question that the ARDOR participants asked it is how real this phenomenon is and if it represents a real threat for the civil society.

NAME OF THE REVIEWING ORGANISATION
:
EuroEd Foundation
I Am Not Scared Project
Copyright 2023 - This project has been funded with support from the European Commission
Webmaster: Pinzani.it