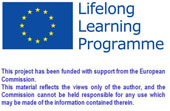 "I Am Not Scared" Project
Homepage > Database > Publication List
Database
TITLE OF DOCUMENT
:
Les brimades entre élèves
NAME OF AUTHOR(S)
:
Florence MOTTOT
NAME OF PUBLISHER
:
Le point sur … - France Mensuel n° 190 – février 2008
LANGUAGE OF DOCUMENT
:
French
LANGUAGE OF THE REVIEW
:
French
KEYWORDS
:
school bullying
DOCUMENT TYPOLOGY
:
Newspaper / Magazine article
TARGET GROUP OF PUBLICATION
:
Parents, Policy Makers, Researchers.

SIZE OF THE PUBLICATION
:
21 - 100 pages
DESCRIPTION OF CONTENTS
:
Les brimades et harcèlements entre élèves (insultes, rackets, jeux dangereux, ...)- ou school bullying- peuvent fortement perturber les élèves.
En France, ces microviolences quotidiennes et leurs conséquences commencent juste à être prises en compte.

REVIEWER'S COMMENTS ON THE DOCUMENT
:
L'auteur décrypte le bullying à l'école : profil du harceleur, types de victimes, conséquences psychologiques ainsi que programmes de lutte mis en place.
NAME OF THE REVIEWING ORGANISATION
:
INFOREF
I Am Not Scared Project
Copyright 2022 - This project has been funded with support from the European Commission
Webmaster: Pinzani.it