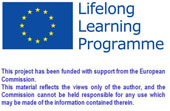 "I Am Not Scared" Project
Homepage > Database > Publication List
Database
NAME OF AUTHOR(S)
:
Ironcalimero - surnom
NAME OF PUBLISHER
:
Youtube
LANGUAGE OF DOCUMENT
:
French
LANGUAGE OF THE REVIEW
:
French
KEYWORDS
:
harcèlement,agression,appel à l'aide,désespoir
DOCUMENT TYPOLOGY
:
youtube
TARGET GROUP OF PUBLICATION
:
Parents, Policy Makers, Teachers, Young People, School Directors.

SIZE OF THE PUBLICATION
:
Not relevant
DESCRIPTION OF CONTENTS
:
Cette histoire est une fiction, mais elle a été inspirée de faits réels.
Cette adolescente désespérée, ne sachant vers qui se tourner afin de trouver de l'aide, mettra fin à ses jours.

REVIEWER'S COMMENTS ON THE DOCUMENT
:
Cette vidéo de youtube démontre un harcèlement sans pitié et qui peut dévier vers le suicide pour certains qui ne savent vers qui se tourner pour appeler à l'aide.
Malheureusement les harceleurs savent se dissimuler parmi la masse, il faut donc être attentif et pouvoir déceler assez tôt la base du problème.

NAME OF THE REVIEWING ORGANISATION
:
INFOREF
I Am Not Scared Project
Copyright 2022 - This project has been funded with support from the European Commission
Webmaster: Pinzani.it