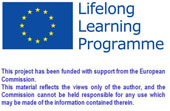 "I Am Not Scared" Project
Homepage > Database > Publication List
Database
TITLE OF DOCUMENT
:
Open letter on bullying between peers at school
NAME OF AUTHOR(S)
:
Ecole changer de cap
NAME OF PUBLISHER
:
Ecole changer de cap
LANGUAGE OF DOCUMENT
:
French
LANGUAGE OF THE REVIEW
:
English
KEYWORDS
:
bullying,help,teenager,awareness
DOCUMENT TYPOLOGY
:
Web Article
TARGET GROUP OF PUBLICATION
:
Parents, Teachers, Researchers, Young People, School Directors.

DESCRIPTION OF CONTENTS
:
They want thanks this letter to catch our attention on the bullied students'question at school, the mistreatment at its origin of the "scapegoat" phenomenon. They are searching for specific and concrete solutions to protect these young people and the whole of the educative community.
REVIEWER'S COMMENTS ON THE DOCUMENT
:
The website thanks its network of 20 networks on education offers useful responses, validated on the ground, to the questions asked by the angst of the school.
NAME OF THE REVIEWING ORGANISATION
:
INFOREF
I Am Not Scared Project
Copyright 2022 - This project has been funded with support from the European Commission
Webmaster: Pinzani.it