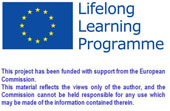 "I Am Not Scared" Project
Homepage > Database > Publication List
Database
TITLE OF DOCUMENT
:
100,000 pupils are afraid to go to school
NAME OF AUTHOR(S)
:
Soraya Ghali
NAME OF PUBLISHER
:
Le Vif l'Express, 22 juin 2009
LANGUAGE OF DOCUMENT
:
French
LANGUAGE OF THE REVIEW
:
English
KEYWORDS
:
School bullying
DOCUMENT TYPOLOGY
:
Newspaper / Magazine article
TARGET GROUP OF PUBLICATION
:
Parents, Teachers, Researchers, Young People, School Directors.

SIZE OF THE PUBLICATION
:
1 - 20 pages
DESCRIPTION OF CONTENTS
:
This article tries to clarify school bullying in Belgium in 2009 through 6 concrete and anonymous examples: How it happens? Where it happens? Are the girls concerned ? How many youths are bullied? What is the parents' reaction?
REVIEWER'S COMMENTS ON THE DOCUMENT
:
Description of 6 concrete school bullying cases in Belgium in 2009.
NAME OF THE REVIEWING ORGANISATION
:
INFOREF
I Am Not Scared Project
Copyright 2022 - This project has been funded with support from the European Commission
Webmaster: Pinzani.it