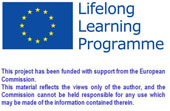 "I Am Not Scared" Project
Homepage > Database > Publication List
Database
TITLE OF DOCUMENT
:
Mobbing unter Schülern
NAME OF AUTHOR(S)
:
Mechthild Schäfer
NAME OF PUBLISHER
:
In: Franz Petermann und W. Schneider . Enzyklopädie der angewandten Entwicklungspsychologie. Göttingen: Hogrefe. 2007.
LANGUAGE OF DOCUMENT
:
German
LANGUAGE OF THE REVIEW
:
German
KEYWORDS
:
Bullying, Prävention
DOCUMENT TYPOLOGY
:
Report
TARGET GROUP OF PUBLICATION
:
Parents, Policy Makers, Teachers, Researchers, School Directors.

SIZE OF THE PUBLICATION
:
1 - 20 pages
DESCRIPTION OF CONTENTS
:
Die im Themenbereich Bullying äußerst forschungserfahrene Autorin stellt dem Leser eine aktuelle Übersicht über Bullying unter Schülern zur Verfügung. Bullying, also der Missbrauch von sozialer Macht auf der Basis systematischer und wiederholter Attacken gegen Schwächere wird hier als dynamischer Prozess beschrieben. Ausführlich geht die Autorin auf das Thema Prävention und Intervention ein. Neben Grenzen und Probleme bei der Umsetzung von Präventions- und Interventionsmaßnahmen diskutiert.
REVIEWER'S COMMENTS ON THE DOCUMENT
:
Dies ist ein aktualisierter Überblick zum Thema Bullying in Schulen.
NAME OF THE REVIEWING ORGANISATION
:
Zepf
I Am Not Scared Project
Copyright 2023 - This project has been funded with support from the European Commission
Webmaster: Pinzani.it