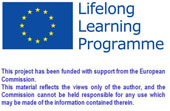 "I Am Not Scared" Project
Homepage > Database > Publication List
Database
TITLE OF DOCUMENT
:
Mobbing unter Schülern
NAME OF AUTHOR(S)
:
Mechthild Schäfer
NAME OF PUBLISHER
:
Franz Petermann und W. Schneider . Enzyklopädie der angewandten Entwicklungspsychologie. Göttingen: Hogrefe. 2007
LANGUAGE OF DOCUMENT
:
German
LANGUAGE OF THE REVIEW
:
English
KEYWORDS
:
Bullying, Prevention
DOCUMENT TYPOLOGY
:
Report
TARGET GROUP OF PUBLICATION
:
Parents, Policy Makers, Teachers, Researchers, School Directors.

SIZE OF THE PUBLICATION
:
1 - 20 pages
DESCRIPTION OF CONTENTS
:
This very experienced research author on the topic Bullying is presenting a current overview about Bullying among pupils to the reader. Bullying, which is the abuse of social power on the basis of systematic and repeated attacks against the weak is described as a dynamic process. Detailed the author described the subject of prevention and intervention. In addition to limits and problems in the implementation of prevention and intervention measures are discussed.
REVIEWER'S COMMENTS ON THE DOCUMENT
:
This is an updated overview on the topic of bullying in schools.
NAME OF THE REVIEWING ORGANISATION
:
Zepf
I Am Not Scared Project
Copyright 2022 - This project has been funded with support from the European Commission
Webmaster: Pinzani.it