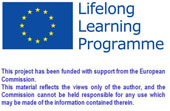 "I Am Not Scared" Project
Homepage > Database > Publication List
Database
TITLE OF DOCUMENT
:
School violence: clues for understanding and dealing with.
NAME OF AUTHOR(S)
:
R. Del Rey & R. Ortega.
NAME OF PUBLISHER
:
Escuela Abierta 10, 77-89, 2007.
LANGUAGE OF DOCUMENT
:
Spanish
LANGUAGE OF THE REVIEW
:
English
KEYWORDS
:
School violence, bullying, convivencia, intervention, prevention
DOCUMENT TYPOLOGY
:
Research
TARGET GROUP OF PUBLICATION
:
Researchers.

SIZE OF THE PUBLICATION
:
1 - 20 pages
DESCRIPTION OF CONTENTS
:
School violence has become a priority of study and intervention during the last decade. The educational community and society's concern about school violence episodes is even giving preference to the need for an educational response to instructional procedures. In this article, we present a summary about school violence phenomena and the keys to cope with them through the construction of the convivencia.
REVIEWER'S COMMENTS ON THE DOCUMENT
:
This article presents work to improve convivencia in the base to combat bullying phenomenon. It provides arguments to use whole school approach.
NAME OF THE REVIEWING ORGANISATION
:
University of Seville
I Am Not Scared Project
Copyright 2022 - This project has been funded with support from the European Commission
Webmaster: Pinzani.it