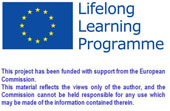 "I Am Not Scared" Project
Homepage > Database > Publication List
Database
TITLE OF DOCUMENT
:
Cyber bullying
NAME OF AUTHOR(S)
:
Metodi Koralov, Ivan Igov
NAME OF PUBLISHER
:
UNICEF Bulgaria
LANGUAGE OF DOCUMENT
:
Bulgarian
LANGUAGE OF THE REVIEW
:
English
KEYWORDS
:
Violence between children; cyber bullying
DOCUMENT TYPOLOGY
:
brochure
TARGET GROUP OF PUBLICATION
:
Parents.

SIZE OF THE PUBLICATION
:
21 - 100 pages
DESCRIPTION OF CONTENTS
:
The booklet aims at giving parents useful information about what is cyber bullying, and how they can intervene to assist their own child if he/she is a victim. The brochure aims to provoke engaging attitude of parents and readiness to help children cope with one of the most serious risks in the modern information society.


REVIEWER'S COMMENTS ON THE DOCUMENT
:
Cyber bullying is the main focus of this paper. But actually it is part of a much widespread type of harassment, which unfortunately often happens among children of school age. Around the world for decades, and in Bulgaria for several years now various programs are implemented to curb the phenomenon within the school system. One of the most well known of them - the one of the Norwegian psychologist Dan Olveus - already is in place in Bulgaria for several years. From 2007 to 2009 on the initiative and with the help of UNICEF Bulgaria that pilot program was introduced in several schools in Sofia and after that in schools in the country. From 2010 the model was complemented with approaches to deal with a new form of bullying – cyber bullying – a form associated with the rapid development of electronic means of communication, in particular the Internet and mobile phones.
NAME OF THE REVIEWING ORGANISATION
:
Zinev Art Technologies
I Am Not Scared Project
Copyright 2023 - This project has been funded with support from the European Commission
Webmaster: Pinzani.it