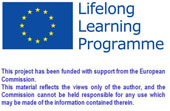 "I Am Not Scared" Project
Homepage > Database > Publication List
Database
TITLE OF DOCUMENT
:
Violence at school
NAME OF AUTHOR(S)
:
Annie FEYFANT
NAME OF PUBLISHER
:
INRP (National Institute for pedagogical research) News kit n° 54 – May 2010
LANGUAGE OF DOCUMENT
:
French
LANGUAGE OF THE REVIEW
:
English
KEYWORDS
:
Verbal violence, feeling
DOCUMENT TYPOLOGY
:
Web Article
TARGET GROUP OF PUBLICATION
:
Parents, Policy Makers, Teachers, Researchers, School Directors.

SIZE OF THE PUBLICATION
:
1 - 20 pages
DESCRIPTION OF CONTENTS
:
The author studies the verbal violence phenomenon and points out that it is as important as physical violence showed by the media.
The prevention of this violence is impeded by the difficulty of defining these forms of infringements that are very often linked to a feeling of unfairness from the pupils and incomprehension from the teachers.

REVIEWER'S COMMENTS ON THE DOCUMENT
:
The aim of this file is to review the recent research works analysing the forms of violence at school and to understand what happens before secondary school.
NAME OF THE REVIEWING ORGANISATION
:
INFOREF
I Am Not Scared Project
Copyright 2022 - This project has been funded with support from the European Commission
Webmaster: Pinzani.it