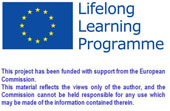 "I Am Not Scared" Project
Homepage > Database > Publication List
Database
TITLE OF DOCUMENT
:
Un portail informatique pour signaler la violence scolaire
NAME OF PUBLISHER
:
La Libre Belgique – 12 janvier 2011
LANGUAGE OF DOCUMENT
:
French
LANGUAGE OF THE REVIEW
:
French
KEYWORDS
:
portail, numéro vert, observatoire
DOCUMENT TYPOLOGY
:
Newspaper / Magazine article
TARGET GROUP OF PUBLICATION
:
Parents, Policy Makers, Teachers, Researchers, Young People, School Directors.

SIZE OF THE PUBLICATION
:
1 - 20 pages
DESCRIPTION OF CONTENTS
:
Tous les faits de violence auxquelles les écoles sont confrontées pourront être communiqués à ce portail encore en construction.
D'autres mesures ont également été prises dans le cadre de la lutte contre la violence : le numéro vert, destiné à aiguiller les établissements scolaires vers les services d'aide, ainsi que la mise en place d'un Observatoire de la violence.

NAME OF THE REVIEWING ORGANISATION
:
INFOREF
I Am Not Scared Project
Copyright 2022 - This project has been funded with support from the European Commission
Webmaster: Pinzani.it