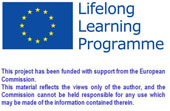 "I Am Not Scared" Project
Homepage > Database > Publication List
Database
TITLE OF DOCUMENT
:
Equipes mobiles susceptibles d'intervenir au sein des établissements scolaires concernés par un phénomène de violence ou de décrochage scolaire
NAME OF AUTHOR(S)
:
Ministre DUPONT
NAME OF PUBLISHER
:
Direction générale de l'Enseignement obligatoire - Circulaire à destination de l'enseignement fondamental et secondaire - Année scolaire 2004-2005 et suivantes
LANGUAGE OF DOCUMENT
:
French
LANGUAGE OF THE REVIEW
:
French
KEYWORDS
:
tensions, violence, assistance
DOCUMENT TYPOLOGY
:
Legislative document
TARGET GROUP OF PUBLICATION
:
Parents, Policy Makers, Researchers.

SIZE OF THE PUBLICATION
:
1 - 20 pages
DESCRIPTION OF CONTENTS
:
Création d'équipes mobiles d'intervention. Description de leurs missions et de leur cadre d'intervention ainsi que de la procédure d'introduction d'une demande d'intervention.
REVIEWER'S COMMENTS ON THE DOCUMENT
:
Document technique - Circulaire 06/05/2004
NAME OF THE REVIEWING ORGANISATION
:
INFOREF
I Am Not Scared Project
Copyright 2022 - This project has been funded with support from the European Commission
Webmaster: Pinzani.it