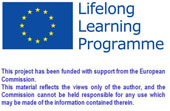 "I Am Not Scared" Project
Homepage > Database > Publication List
Database
TITLE OF DOCUMENT
:
Mobile teams intervening within the schools affected by school violence or by early school leaving
NAME OF AUTHOR(S)
:
Minister DUPONT
NAME OF PUBLISHER
:
General direction of compulsory education – Circular intended for primary and secondary education – School years 2004-2005 and next years.
LANGUAGE OF DOCUMENT
:
French
LANGUAGE OF THE REVIEW
:
English
KEYWORDS
:
Tension, violence, assistance
DOCUMENT TYPOLOGY
:
Legislative document
TARGET GROUP OF PUBLICATION
:
Parents, Policy Makers, Teachers, Researchers, Young People, School Directors.

SIZE OF THE PUBLICATION
:
1 - 20 pages
DESCRIPTION OF CONTENTS
:
Creation of intervention mobile teams. Description of their missions and of the framework of their intervention as well as the process to ask for help.
REVIEWER'S COMMENTS ON THE DOCUMENT
:
Technical document - Circulaire 06/05/2004
NAME OF THE REVIEWING ORGANISATION
:
INFOREF
I Am Not Scared Project
Copyright 2022 - This project has been funded with support from the European Commission
Webmaster: Pinzani.it