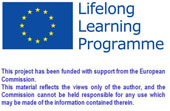 "I Am Not Scared" Project
Homepage > Database > Publication List
Database
TITLE OF DOCUMENT
:
Știi ce este bullying-ul?
NAME OF AUTHOR(S)
:
Echipa Intuitext
NAME OF PUBLISHER
:
www.suntparinte.ro
LANGUAGE OF DOCUMENT
:
Romanian
LANGUAGE OF THE REVIEW
:
Romanian
DOCUMENT TYPOLOGY
:
Web Article
TARGET GROUP OF PUBLICATION
:
Parents.

SIZE OF THE PUBLICATION
:
1 - 20 pages
DESCRIPTION OF CONTENTS
:
Bullying-ul este un act comportamental repetat, indreptat spre ranirea fizica sau mentala a unei persoane. De asemenea, el se caracterizeaza prin comportamentul unei persoane care incearca sa obtina suprematia asupra altora.
Articolul de față pune accent pe caracteristicile care le au tinerii care sunt în postura de agresori și în cea de-a doua parte pe sfaturile pe care un părinte le-ar putea oferi copilului său pentru ca acesta să evite agresiunile.

REVIEWER'S COMMENTS ON THE DOCUMENT
:
Chiar dacă nu are o întindere foarte mare, acest articol este foarte important, mai ales pentru părinți, pentru că oferă informații prețioase și de natură practică.
NAME OF THE REVIEWING ORGANISATION
:
EuroEd Foundation
I Am Not Scared Project
Copyright 2023 - This project has been funded with support from the European Commission
Webmaster: Pinzani.it