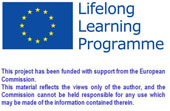 "I Am Not Scared" Project
Homepage > Database > Publication List
Database
TITLE OF DOCUMENT
:
Știi ce este bullying-ul?
NAME OF AUTHOR(S)
:
Echipa Intuitext
NAME OF PUBLISHER
:
www.suntparinte.ro
LANGUAGE OF DOCUMENT
:
Romanian
LANGUAGE OF THE REVIEW
:
English
DOCUMENT TYPOLOGY
:
Web Article
TARGET GROUP OF PUBLICATION
:
Parents.

SIZE OF THE PUBLICATION
:
1 - 20 pages
DESCRIPTION OF CONTENTS
:
Bullying is a behavioral act, used for injuring another person physically or mentally though bullying may also be considered as a conscious or unconscious desire to rule over other persons.
This article focuses on the characteristics of youth offenders and offers advice a parents can give their children in order to avoid being attacked.

REVIEWER'S COMMENTS ON THE DOCUMENT
:
Though the article is rather short it is of immense importance, especially for parents because it provides valuable information on the subject and practical advice for day to day situations.
NAME OF THE REVIEWING ORGANISATION
:
EuroEd Foundation
I Am Not Scared Project
Copyright 2023 - This project has been funded with support from the European Commission
Webmaster: Pinzani.it