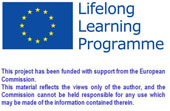 "I Am Not Scared" Project
Homepage > Database > Publication List
Database
TITLE OF DOCUMENT
:
Schulische Mobbing-Fälle. Analysen und Strategien
NAME OF AUTHOR(S)
:
Rüdiger Gollnick
NAME OF PUBLISHER
:
Münster 2005: Heidemann
LANGUAGE OF DOCUMENT
:
German
LANGUAGE OF THE REVIEW
:
German
KEYWORDS
:
Bullying, Fallstudien
TARGET GROUP OF PUBLICATION
:
Parents, Teachers, Researchers, School Directors.

SIZE OF THE PUBLICATION
:
Over 100 pages
DESCRIPTION OF CONTENTS
:
Dieses Buch bietet eine gute Einführung in die Theorie und Praxis des Phänomens Mobbing an Schulen. Der Autor liefert Fallbeispiele aus unterschiedlichen Schulformen und Jahrgangsstufen, die mittels Interviews erhoben wurden. Diese Fälle und ihre konkreten Entwicklungsverläufe werden ausführlich analysiert und Interpretationsvorschläge angeboten. Dabei werden neben positiv wirkende auch weniger erfolgreiche Mobbing-Strategien beschrieben. Für praktische Umsetzungen bieten die Autoren typische Merkmale und Risikofaktoren an.
Des Weiteren finden sich konkrete Implikationen für präventive Maßnahmen und Intervention.

REVIEWER'S COMMENTS ON THE DOCUMENT
:
Dieses Buch liefert dem Leser konkrete und praxisnahe Fälle von schulischem Mobbing und bietet Lösungsmöglichkeiten an. Neben einer praxisorientierten Darstellung bietet dieses Buch einen guten Einblick in verschiedene theoretische Ansätze. Dieses Buch ist besonders empfehlenswert für Eltern, Lehrer und Lehramtsstudenten
NAME OF THE REVIEWING ORGANISATION
:
Zepf
I Am Not Scared Project
Copyright 2023 - This project has been funded with support from the European Commission
Webmaster: Pinzani.it