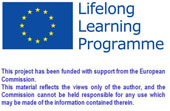 "I Am Not Scared" Project
Homepage > Database > Publication List
Database
TITLE OF DOCUMENT
:
Le Harcèlement moral : la violence perverse au quotidien.
NAME OF AUTHOR(S)
:
Marie-France Hirigoyen
NAME OF PUBLISHER
:
Editions La découverte & Syros -1998
LANGUAGE OF DOCUMENT
:
French
LANGUAGE OF THE REVIEW
:
French
TARGET GROUP OF PUBLICATION
:
Parents, Policy Makers, Teachers, Researchers, Young People, School Directors.

SIZE OF THE PUBLICATION
:
21 - 100 pages
DESCRIPTION OF CONTENTS
:
C'est en 1998 que l'auteur invente le terme « harcèlement moral », terme devenu malheureusement d'un usage courant. Depuis elle n'a cessé d'explorer toutes les faces de la violence psychologique.
Dans ce livre nourri de nombreux témoignages, l'auteur analyse la spécificité de la relation perverse et met en garde contre toute tentative de banalisation. Elle se place du côté des personnes agressées pour que le harcèlement qu'elles subissent quotidiennement soit pris en compte et nommé pour ce qu'il est : un véritable meurtre psychique.

REVIEWER'S COMMENTS ON THE DOCUMENT
:
Livre remarquablement documenté, qui est aussi un guide pratique pour les victimes ou ceux qui veulent les aider, ainsi que pour les professionnels, auxquels il propose une approche nouvelle.
NAME OF THE REVIEWING ORGANISATION
:
INFOREF
I Am Not Scared Project
Copyright 2022 - This project has been funded with support from the European Commission
Webmaster: Pinzani.it