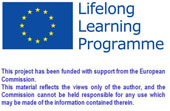 "I Am Not Scared" Project
Homepage > Database > Publication List
Database
TITLE OF DOCUMENT
:
Lideri mondiali la violenta scolara
NAME OF AUTHOR(S)
:
Ioana Georgescu
NAME OF PUBLISHER
:
Romania Libera
LANGUAGE OF DOCUMENT
:
Romanian
LANGUAGE OF THE REVIEW
:
Romanian
KEYWORDS
:
Violența școlară
DOCUMENT TYPOLOGY
:
Web Article
TARGET GROUP OF PUBLICATION
:
Parents, Teachers, School Directors.

SIZE OF THE PUBLICATION
:
1 - 20 pages
DESCRIPTION OF CONTENTS
:
Articolul de față sondează aceeași temă ca multe alte articole, și anume sondajul conform căruia 70% dintre copiii români se duc cu teamă la ore din cauza violenței în școli.
România se află pe primul loc între 37 de țări din lume privind numărul de profesori care au raportat acte de violență ale elevilor în timpul orelor.
În România 70% dintre tineri se tem să se ducă la ore din cauza actelor de huliganism.

REVIEWER'S COMMENTS ON THE DOCUMENT
:
Pe lîngă evidențierea problemelor prezente tot mai mult în cadrul sistemului educațional românesc în acest articol se regăsește prezentată și o posibilă soluție.
Soluția, pentru diminuarea cazurilor, ar fi ca fiecare școală să aibă un psiholog școlar sau măcar un medic școlar. Psihiatrii spun că principala problemă este lipsa comunicării.

NAME OF THE REVIEWING ORGANISATION
:
EuroEd Foundation
I Am Not Scared Project
Copyright 2023 - This project has been funded with support from the European Commission
Webmaster: Pinzani.it