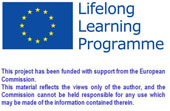 "I Am Not Scared" Project
Homepage > Database > Publication List
Database
TITLE OF DOCUMENT
:
Violența școlară
NAME OF AUTHOR(S)
:
Iuliana Rădoi
LANGUAGE OF DOCUMENT
:
Romanian
LANGUAGE OF THE REVIEW
:
Romanian
KEYWORDS
:
Violența școlară
DOCUMENT TYPOLOGY
:
Web Article
TARGET GROUP OF PUBLICATION
:
Parents, Teachers, School Directors.

SIZE OF THE PUBLICATION
:
1 - 20 pages
DESCRIPTION OF CONTENTS
:
În școală, una dinte realitățile negate de mulți dintre noi este violența. Acest fenomen nu trebuie neglijat sub niciun aspect. Cel mai important la momentul actual este să găsim acele metode eficiente de combatere a violenței, de orice fel ar fi ea, pentru că altfel acest fenomen ia din ce în ce mai mult amploare și va fi greu de stăpânit în contextul societății actuale.
Acest lucru se încearcă a fi făcut în cadrul acestui articol.

REVIEWER'S COMMENTS ON THE DOCUMENT
:
Violența în școală nu numai că există, dar parcă ia amploare pe zi ce trece, atingând rata cea mai înaltă la nivelul învățământului gimnazial și liceal.
Această discuție despre violență se concretizează în cuprinsul acestui articol prin amintirea și sumarizarea măsurilor de combatere a acestui fenomen de către Consiliul Europei și nu numai.

NAME OF THE REVIEWING ORGANISATION
:
EuroEd Foundation
I Am Not Scared Project
Copyright 2023 - This project has been funded with support from the European Commission
Webmaster: Pinzani.it