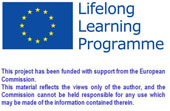 "I Am Not Scared" Project
Homepage > Database > Publication List
Database
TITLE OF DOCUMENT
:
Violența în școli, negată de factorii responsabili
NAME OF AUTHOR(S)
:
Laura Petruț
NAME OF PUBLISHER
:
Monitorul Neamț
LANGUAGE OF DOCUMENT
:
Romanian
LANGUAGE OF THE REVIEW
:
Romanian
KEYWORDS
:
Violența în școli
DOCUMENT TYPOLOGY
:
Web Article
TARGET GROUP OF PUBLICATION
:
Parents, Teachers, School Directors.

SIZE OF THE PUBLICATION
:
1 - 20 pages
DESCRIPTION OF CONTENTS
:
Conform raportărilor adunate din unitățile școlare din Neamț, sunt 529 elevi cu probleme de infracționalitate din cele mai diverse, de la comportament agresiv și consum de alcool sau tutun ajungându-se până la consum de droguri, furturi sau chiar crime. Cei mai mulți provin din mediul urban, mai precis 70% dintre cei contabilizați.
Cu toate acestea, un studiu realizat la nivelul județului Neamț scoate în evidență faptul că violența în școală nu este percepută ca o problemă majoră, iar acest fenomen a luat amploare în ultima vreme doar datorită amplificării de către mass-media.

REVIEWER'S COMMENTS ON THE DOCUMENT
:
Acest mic articol scoate în evidență discrepanța dintre realitate și punctul de vedere oficial asupra problemei violenței în școli.
Chiar dacă sunt foarte multe cazuri de violență autoritățile dau vina pe mass media și ignoră acest fenomen atât de nociv și de prezent în școlile din România.

NAME OF THE REVIEWING ORGANISATION
:
EuroEd Foundation
I Am Not Scared Project
Copyright 2023 - This project has been funded with support from the European Commission
Webmaster: Pinzani.it