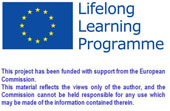 "I Am Not Scared" Project
Homepage > Database > Publication List
Database
TITLE OF DOCUMENT
:
Elevii de bani gata atrag violența în școli
NAME OF AUTHOR(S)
:
Iuliana Gatej
NAME OF PUBLISHER
:
Cotidianul
LANGUAGE OF DOCUMENT
:
Romanian
LANGUAGE OF THE REVIEW
:
English
KEYWORDS
:
Violence in schools
DOCUMENT TYPOLOGY
:
Web Article
TARGET GROUP OF PUBLICATION
:
Parents, Teachers, School Directors.

SIZE OF THE PUBLICATION
:
1 - 20 pages
DESCRIPTION OF CONTENTS
:
The case of a stabbed pupil highlights the fact that elite schools are not spared of problems. Moreover, the police say that these elite schools are some of the most affected.
Pupils who study in prestigious schools are the ones that are the most exposed to cases of theft, robbery and physical assault. After the above mentioned incident, the police made a list of 72 schools where students are not safe. Moreover, the police have taken additional measures to guard these 72 schools.

REVIEWER'S COMMENTS ON THE DOCUMENT
:
This article highlights from the title that pupils whose parents are wealthy are more likely to become victims of theft, robbery and physical assault. The most serious problems that pupils in Bucharest are faced with are: stolen mobile phones, threat or assault, the request for fees for protection and violence.
In addition, this articles provides its readers with the list of the 72 educational institutions that are the least safe for pupils.

NAME OF THE REVIEWING ORGANISATION
:
EuroEd Foundation
I Am Not Scared Project
Copyright 2023 - This project has been funded with support from the European Commission
Webmaster: Pinzani.it