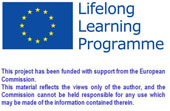 "I Am Not Scared" Project
Homepage > Database > Publication List
Database
TITLE OF DOCUMENT
:
School mediation under the construction of the coexistence and violence prevention.
NAME OF AUTHOR(S)
:
R.Ortega y R. del Rey.
NAME OF PUBLISHER
:
Avances en supervisión educativa, 2, 2006.
LANGUAGE OF DOCUMENT
:
Spanish
LANGUAGE OF THE REVIEW
:
English
KEYWORDS
:
Conflict mediation programs, schools.
DOCUMENT TYPOLOGY
:
Research
TARGET GROUP OF PUBLICATION
:
Researchers.

SIZE OF THE PUBLICATION
:
1 - 20 pages
DESCRIPTION OF CONTENTS
:
This research analyzes the conflict mediation programs in schools from a commitment to improving the coexistence and the prevention of violence. Within the diversity of this phenomenon that can affect school life, they support an education which presents the construction of cohabitation as an alternative response to violence.
REVIEWER'S COMMENTS ON THE DOCUMENT
:
This research is keen interest in trying to provide a proposal on school mediation programs as a measure to resolve conflicts, improve relationships and prevent violence in schools.
NAME OF THE REVIEWING ORGANISATION
:
University of Seville
I Am Not Scared Project
Copyright 2022 - This project has been funded with support from the European Commission
Webmaster: Pinzani.it