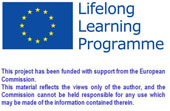 "I Am Not Scared" Project
Homepage > Database > Publication List
Database
TITLE OF DOCUMENT
:
I am able to help my child ("Galiu padėti savo vaikui")
NAME OF AUTHOR(S)
:
Žydrė Arlauskaitė
NAME OF PUBLISHER
:
UAB "Sapnų sala"
LANGUAGE OF DOCUMENT
:
English
LANGUAGE OF THE REVIEW
:
English
TARGET GROUP OF PUBLICATION
:
Parents, Young People.

SIZE OF THE PUBLICATION
:
21 - 100 pages
DESCRIPTION OF CONTENTS
:
The book for parents about violence against children, which describes the types of violence, how to recognize that violence is used against a child.
It is described, what people commit violence, what actions are used by children, where to seek for professional help.
REVIEWER'S COMMENTS ON THE DOCUMENT
:
This is another valuable book in a popular theme - violence and aggression. The author encourages parents to believe that they are the most important people who can give the best help to their children. First of all - how to see and recognize that violence is used against your child? What are the actions that children use? How to help victims and perpetrators of violence themselves? What concrete steps have to be taken? What to do if you find out that your child commits acts of violence? What are the most professional, systematic aid supplies? Who should you contact?
NAME OF THE REVIEWING ORGANISATION
:
Kaunas university of technology
I Am Not Scared Project
Copyright 2023 - This project has been funded with support from the European Commission
Webmaster: Pinzani.it