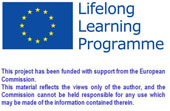 "I Am Not Scared" Project
Homepage > Database > Publication List
Database
TITLE OF DOCUMENT
:
Mobbing: Eine Fragebogenstudie zum Ausmaß von Aggression und Gewalt an Schulen
NAME OF AUTHOR(S)
:
Reiner Hanewinkel, Reimer Knaack

NAME OF PUBLISHER
:
Landau: Verlag Empirische Pädagogik 1997
LANGUAGE OF DOCUMENT
:
German
LANGUAGE OF THE REVIEW
:
German
KEYWORDS
:
Gewalt, Bullying
DOCUMENT TYPOLOGY
:
Research
TARGET GROUP OF PUBLICATION
:
Policy Makers, Teachers, Researchers, School Directors.

SIZE OF THE PUBLICATION
:
1 - 20 pages
DESCRIPTION OF CONTENTS
:
Dieser Forschungsartikel präsentiert die Ergebnisse einer Fragebogenuntersuchung zum Ausmaß von Gewalt und Aggression und Bullying. Insgesamt nahmen an der Untersuchung 47 Schulen mit 14.788 Schülern teil. Die Schüler verteilten sich dabei auf die Klassenstufen 3 bis 12.
Die Ergebnisse der Studie verdeutlichen die Wichtigkeit der Problematik an deutschen Schulen. Der Autor zieht einen Vergleich zu thematisch gleichen Studien anderer Länder, wodurch sich ein guter Überblick über die internationale Forschungssituation und deren Schwächen ergibt.

REVIEWER'S COMMENTS ON THE DOCUMENT
:
Durch die Stichprobengröße dieser Studie ergeben sich Ergebnisse, die einen Überblick über das Ausmaß, Häufigkeiten und die verschiedenen Arten von Bullying geben.
NAME OF THE REVIEWING ORGANISATION
:
Zepf
I Am Not Scared Project
Copyright 2023 - This project has been funded with support from the European Commission
Webmaster: Pinzani.it