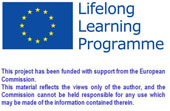 "I Am Not Scared" Project
Homepage > Database > Publication List
Database
TITLE OF DOCUMENT
:
Cyber-Mobbing: Tod eines Teenagers
NAME OF AUTHOR(S)
:
Frank Patalong
NAME OF PUBLISHER
:
Spiegel Online
LANGUAGE OF DOCUMENT
:
German
LANGUAGE OF THE REVIEW
:
English
DOCUMENT TYPOLOGY
:
Web Article
TARGET GROUP OF PUBLICATION
:
Everyone interested.

SIZE OF THE PUBLICATION
:
1 - 20 pages
DESCRIPTION OF CONTENTS
:
The article " Cyber-Mobbing: Tod eines Teenagers " by Frank Patalong, published on 18.11.2007 on the website "Spiegel Online" tells the story of the 13-year-old American Megan Maier from Dardenne Prairie, Missouri, who was driven to death by cyber-bullying via MySpace and who hanged herself just before her 14th birthday. Megan fell in love with an Internet acquaintance, a boy named Josh, whose profile was also checked by Megan's mother before Megan could accept him as a friend on MySpace. However, only a year after Megan's death it turned out that Josh did not really exist, but was invented by a former friend of Megan's from her neighborhood and that girl's mother aiming to take revenge for the friendship break and using the fictitious MySpace figure to humiliate her. They used their personal knowledge of Megan to build an emotional relationship between her and "Josh". This was then followed by a message in which he told her that he did not want any contact with her anymore because she was a very bad person. He also managed to convince lots of other MySpace users, who all turned against Megan and began to insult her in the worst way possible. Megan suffered a lot from those messages and the only way out of that misery seemed to be her own death to her. A year later the parents who coped poorly with Megan's death found out that Josh had never really existed and that the whole thing was staged by their neighbors. But those neighbors did not feel guilty at all, and also from a legal point of view they could not be blamed for anything because by then no law existed by which someone could be punished who caused others emotional distress via online platforms. This should change, however, after the story of 13-year-old Megan became public all over America. That does not bring Megan back to her parents but it at least represents a step in the right direction so that such incidents will not happen to other teenagers and it guarantees that responsible persons are brought to justice for their crimes.
REVIEWER'S COMMENTS ON THE DOCUMENT
:
We chose the article "Cyber-Mobbing: Tod eines Teenagers " by Frank Patalong, published on 18.11.2007 on the website "Spiegel Online" because it demonstrates, by means of the example of the 13-year-old girl Megan Maier, the extent cyber-bullying can take and to what terrible incidents it can finally lead. For Megan, the insults she received through the social network MySpace were so bad that she finally saw her death as the only way out of this terrible situation. Above all, the article clarifies that especially the legal field lacks of laws that cover such crimes perpetrated via Internet.
NAME OF THE REVIEWING ORGANISATION
:
Zepf
I Am Not Scared Project
Copyright 2023 - This project has been funded with support from the European Commission
Webmaster: Pinzani.it