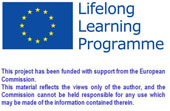 "I Am Not Scared" Project
Homepage > Database > Publication List
Database
TITLE OF DOCUMENT
:
Gal mano vaikas mokykloje užgauliojamas, skriaudžiamas?
NAME OF AUTHOR(S)
:
Juozas Vyšniauskas
NAME OF PUBLISHER
:
Žurnalo "Mūsų žodis" redakcija
LANGUAGE OF DOCUMENT
:
Lithuanian
LANGUAGE OF THE REVIEW
:
Lithuanian
KEYWORDS
:
Patyčios, mokykla, tėvai
DOCUMENT TYPOLOGY
:
Web Article
TARGET GROUP OF PUBLICATION
:
Parents, Policy Makers.

SIZE OF THE PUBLICATION
:
1 - 20 pages
DESCRIPTION OF CONTENTS
:
Ar vaikas užgauliojamas mokykloje klausimas turėtų rūpėti visiems tėvams be išimties. Ypač tiems, kurie mažai kalbasi su savo vaikais apie tai, kaip jiems sekasi. Tiems, kuriems nelabai svarbus visos mokyklos gyvenimas.
REVIEWER'S COMMENTS ON THE DOCUMENT
:
Akcentuojama visuomenės nesidomėjimo vaikų gyvenimu mokykloje problema, tėvų nesidomėjimas savo vaikų gyvenimu, netinkama švietimo politika ne tik patyčių klausimu, bet ir mokytojo pozicijos klasėje atžvilgiu.
NAME OF THE REVIEWING ORGANISATION
:
KTU
I Am Not Scared Project
Copyright 2023 - This project has been funded with support from the European Commission
Webmaster: Pinzani.it