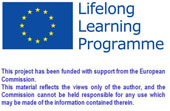 "I Am Not Scared" Project
Homepage > Database > Publication List
Database
TITLE OF DOCUMENT
:
Studiu privind violența în școli
NAME OF AUTHOR(S)
:
Siveco
NAME OF PUBLISHER
:
www.underclick.ro
LANGUAGE OF DOCUMENT
:
Romanian
LANGUAGE OF THE REVIEW
:
Romanian
KEYWORDS
:
Violența în școli
DOCUMENT TYPOLOGY
:
Web Article
TARGET GROUP OF PUBLICATION
:
Parents, Teachers, School Directors.

SIZE OF THE PUBLICATION
:
1 - 20 pages
DESCRIPTION OF CONTENTS
:
Cu ocazia celei de a 13-a ediții a Forumului național de dezbateri ARDOR, Siveco a întreprins un sondaj cu privire la fenomenul violenței din școli.
Scopul urmărit a fost acela de a identifica principalele cauze generatoare de violență, cât și modalitățile cele mai eficiente prin care mijloacele informatice pot fi utilizate în combaterea acestui fenomen.

REVIEWER'S COMMENTS ON THE DOCUMENT
:
Problema violenței a căpătat tot mai multă gravitate pentru societatea civilă odată cu mediatizarea ei tot mai intensă. De altfel, 79% dintre respondenții chestionarului afirmă că recepționează informații referitoare la violența în școli prin intermediul televizorului.
Conflictele din școli sunt tot mai des mediatizate în presă, la televizor, radio sau pe internet. Întrebarea foarte pertinentă pe care participanții la forumul ARDOR și-au pus-o este cât de real este acest fenomen și dacă reprezintă cu adevărat un motiv de îngrijorare pentru întreaga societate civilă.

NAME OF THE REVIEWING ORGANISATION
:
EuroEd Foundation
I Am Not Scared Project
Copyright 2023 - This project has been funded with support from the European Commission
Webmaster: Pinzani.it