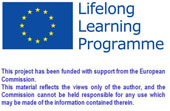 "I Am Not Scared" Project
Homepage > Database > Publication List
Database
TITLE OF DOCUMENT
:
Copiii și violența în școli și mass-media
NAME OF AUTHOR(S)
:
www.nomismed.ro
NAME OF PUBLISHER
:
www.nomismed.ro
LANGUAGE OF DOCUMENT
:
Romanian
LANGUAGE OF THE REVIEW
:
English
KEYWORDS
:
Violence in schools
DOCUMENT TYPOLOGY
:
Web Article
TARGET GROUP OF PUBLICATION
:
Parents, Teachers, School Directors.

SIZE OF THE PUBLICATION
:
1 - 20 pages
DESCRIPTION OF CONTENTS
:
Children are more exposed to television news, print media and graphic images on the Internet, which can give the world an unsafe and threatening look. Unlike movies, cartoons and comics, the acts of violence found in the media are real, tangible.
According to studies conducted by specialists in the field, the media focus and popularization of violent events may lead to the syndrome "real world" to young children, manifested through the mistaken perception of the world as a corrupt and uncertain area.

REVIEWER'S COMMENTS ON THE DOCUMENT
:
Currently the incidence of violence in schools has fallen significantly. Yet, every day children are more exposed to these events with a negative emotional charge. The large amount of news transmitted via the media is perhaps the main way children come in contact with this kind of information.
NAME OF THE REVIEWING ORGANISATION
:
EuroEd Foundation
I Am Not Scared Project
Copyright 2023 - This project has been funded with support from the European Commission
Webmaster: Pinzani.it