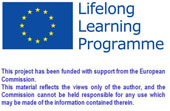 "I Am Not Scared" Project
Homepage > Database > Publication List
Database
TITLE OF DOCUMENT
:
Vexations amongst pupils
NAME OF AUTHOR(S)
:
Florence MOTTOT
NAME OF PUBLISHER
:
Le point sur … - France Monthly magazine n° 190 – February 2008
LANGUAGE OF DOCUMENT
:
French
LANGUAGE OF THE REVIEW
:
English
KEYWORDS
:
School bullying
DOCUMENT TYPOLOGY
:
Newspaper / Magazine article
TARGET GROUP OF PUBLICATION
:
Parents, Policy Makers, Teachers, Researchers.

SIZE OF THE PUBLICATION
:
21 - 100 pages
DESCRIPTION OF CONTENTS
:
Bullying and vexations amongst pupils (insults, racketeering, dangerous games,…) can hardly worry the pupils.
In France, this everyday micro-violence and its consequence are just beginning to be taken into account.

REVIEWER'S COMMENTS ON THE DOCUMENT
:
The author decodes the bullying at school: bully's profile, types of victims, psychological consequences as well as fight programmes against violence implemented.
NAME OF THE REVIEWING ORGANISATION
:
INFOREF
I Am Not Scared Project
Copyright 2022 - This project has been funded with support from the European Commission
Webmaster: Pinzani.it